Our advatange is our know-how
Whether sea freight management and transport handling or services such as supplier management and quality control: We support you pragmatically and efficiently along the entire supply chain.
Logistics solutions with Eurasia:

More than just transport from A to B
The efficient management of the global flow of goods involves much more than just a transport solution. SMEs in particular rely on individual processes and tailor-made services along the entire supply chain. This is what Eurasia specializes in.
We are pragmatic solution finders, committed partners on an equal footing, and flexible process organizers for logistics import processes. We offer all relevant services, both individually and as a complete package, from communication and logistics at the origin to supplier and transport management on the high seas and logistics at the destination.
Smooth flow of goods thanks to secure supply chains
Our experience shows: Problems usually arise in the country of origin. That is precisely why we are present in person on the ground. And support you pragmatically and efficiently from the beginning to the end of your supply chain with a holistic perspective.
If you wish, we can support you along the entire process chain; our affiliate Eurasia Global Sourcing Limited can, for example, take on the role of purchasing office and thus ensure quality management already on site. With our own staff in Hong Kong, China, and Taiwan, Eurasia Global Sourcing is your team on the ground and your quality manager in the factory.
With Eurasia, calling Asia is now a "small official channel" for you, which makes many things much easier and quicker to implement.
Control tower 

in Hong Kong
Our own team on the ground for the entire process
Professional know-how and market knowledge in Asia
Shared transport management system
Management of the agent network and information flows
Supply chain 

at the origin
Logistics from the supplier to the port
Real-time communication with all parties
Fast response in the event of delivery delays
Transport 

by sea freight
Competitive conditions and safe transport
Cooperation with all carrier alliances
Head office 

in Hamburg
Logistics from the port to the importer or directly to the end customer
Purchase of transport capacity
Intermodal solutions through long-term agreements
We take your logistics personally
We don't have standard solutions. How we can best support you will only become clear once we get to know you and your particular business model. We look forward to hearing from you and exchanging ideas!
Eurasia's DNA: entrepreneurial spirit and perseverance
Start-up story
Global logistics is marked by continuous dynamics. Situations on the "other side" of the world have a rapid and immediate impact right on our doorstep, as the accident involving the Ever Given in the Suez Canal in 2021 impressively demonstrated.
Against this background, the mentality and attitude of the Eurasia team is shaped by a dynamic start-up spirit following the motto of "anything goes." We see problems as challenges and leave no stone unturned to achieve the best possible solution for you, even if we have to take unconventional paths to do so.
History proves us right and confirms our business model: We started with three customers in 2018. By 2020, Eurasia has already accompanied containers from Asia to Europe for more than 40 customers. This development would not have been possible without our entrepreneurial mentality and hands-on philosophy.
Self-perception and values
Pragmatism: What applies to our team when in doubt: Just do it. While others are still hesitating, we are already in action.
Customer focus: We don't have standard solutions. The only thing that determines our planning is your individual requirement.
Solution finder: Whatever the challenge may be, our focus is on solutions. That is our specialty.
"Out of the box" thinkers: This is not the way to do it? But we do. There are no thoughts we hold back when it comes to our customers.
Global citizens and local heroes: A global perspective and at the same time understanding for the local perspectives at the origin and destination are what shape us.
Partnership on an equal footing: We take our client relationships personally and see ourselves as partners with a shared vision.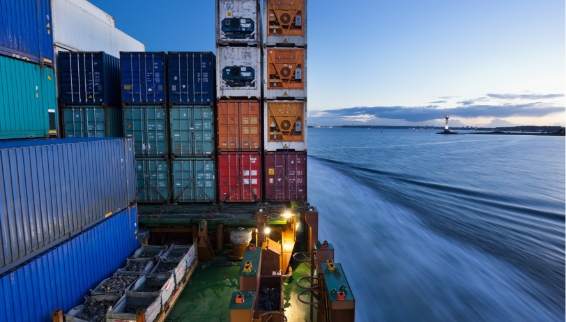 Strong roots: Prologue
When working with Eurasia, you as an SME benefit from advantages that are otherwise reserved for corporate groups and major customers. 
As a subsidiary of PROLOGUE, we draw on the know-how and expertise of an innovative market player that has revolutionized the logistics industry as a 4PL provider
Are you an owner-managed, medium-sized company? So are we. And therefore we understand what is important to you.
We develop, manage, secure, and optimize the supply chain(s) you need in Asia on an equal footing, with personal commitment, and a focus on your objectives.
With a personal presence on both continents, our teams are quickly and easily available whenever support is needed.
Personal support, pragmatic solutions, and a partnership-based approach are of special  importance to us.
Product management
Tailored individually and to suit your requirements
Contact
Present in person at both ends of the supply chain
Know-how
Professionally well grounded in terms of processes and the Asian market
Flexibility
Solution-oriented and pragmatic with no long-term commitments